Driving Lessons In Ruislip
Driving Lessons in Ruislip
Don't Settle For Less, Use The Best UK Driving School in Ruislip HA4. Offering Driving Lessons in Ruislip HA4 and surrounding areas! We also cover Rickmansworth, Northwood, Pinner, Ickenham, Uxbridge, Watford, Kenton, South Oxhey, Bushey, North Greenford, Eastcote, Bushey Mead, Harrow Weald, Wealdstone, Wembley, Harrow On The Hill, Ruislip, Sudbury, and surrounding areas including most HA, WD, NW, UB and other local post codes.
Driving School in Ruislip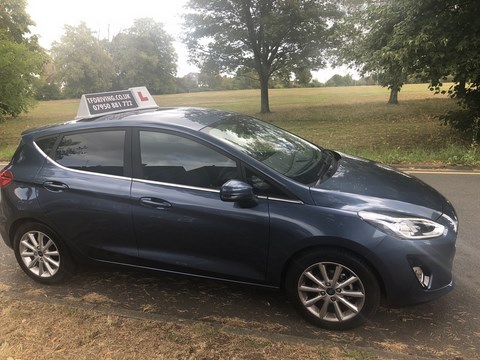 Titus Francis Driving School are the driving school in Ruislip HA4 with a difference. We strive to stand out from the crowd through innovative training methods, intuitive techniques and strong customer centred values. No two driving lessons in Ruislip HA4 are ever the same.
Quality Driving Lessons In Ruislip HA4 – Best Driving School In Ruislip HA4
We understand what it takes to improve your skills as a driver. Whether you're a complete beginner, partly trained or a full license holder we have what it takes to advance you to the next level and achieve your goals. No need to hesitate, start your driving lessons in Ruislip HA4 now with a driving school you can trust
With several years experience in this field, our number 1 focus is putting our customers first. We tailor our driving lessons in Ruislip HA4 to meet the specific needs of our customers making customer satisfaction key, resulting in excellent value for money.
We pride ourselves on our quality service and being the number 1 driving school in Ruislip HA4. Guarantee to compulsory train, assess and interview all our instructors before employment giving you the best value for money and ensuring all driving lessons in Ruislip HA4 are of a high standard. Regular continued professional development is undertaken by all of our driving instructors in Ruislip HA4.
Call now to start your journey with a local driving instructor in Ruislip HA4 which you can trust. With options to pay by debit/credit card, Apple Pay or cash in car. We can drive you on the road to success with minimal inconvenience. We offer a no quibble refund policy and always put the customer first (subject to T&C).
The only driving school in Ruislip HA4 to be more concerned with customer success and satisfaction over profits.
All lessons are ONE to ONE, you are never asked to pick up the next pupil
Ruislip Driving Lessons
Driving Lessons Ruislip HA4, Driving Instructors Ruislip HA4, Driving Schools Ruislip HA4, Crash Courses Ruislip HA4, Intensive Driving Courses Ruislip HA4, Refresher Driving Courses Ruislip HA4, Cheap Driving Lessons Ruislip HA4, Mock Tests Ruislip HA4, Motorway Training Ruislip HA4, Pass Plus Ruislip HA4, Driving Lessons Ruislip HA4, Driving Lessons Ruislip HA4 Area, Driving Lessons Ruislip HA4 Middlesex, Driving Lessons Ruislip HA4 London, Driving School Ruislip HA4, Driving Instructor Ruislip HA4, Driving Lessons Ruislip HA4, Driving Instructors Ruislip HA4, Driving School Ruislip HA4, Driving Lessons Ruislip HA4, Driving Instructors Ruislip HA4, Driving School Ruislip HA4, Cheap Driving Lessons Ruislip HA4

VIEW PRICE AND BOOK ONLINE CLICK HERE